Icon Horado
Work-Rest Hours
Monitoring of Work-Rest Hours onboard the ship is vital as it has a direct impact on the safety of the ship, cargo, and crew. To prevent the high instance of fatigue and the possibility of accidents at sea, the International Maritime Association in conjunction with International Labor Organization has laid out a set of strict regulations for crew work and rest hours when on duty. Our product helps you to comply with these regulations.
PRODUCT DETAILS
Ship Work & Rest Hours Tracking System is a cost-effective tool for registering executed work and rest hours. It calculates rest hours and automatically checks compliance with international and national legislation.
FEATURES
Violation of rules and regulations identified.
Registration of Regular and Overtime Work.
Advanced planning of crew schedule.
ILO report format, allows user defined periods.
3 Levels of users and biometric scanning.
Fleet-Wise Analysis with Dashboard and reports.
International Date Line Crossing.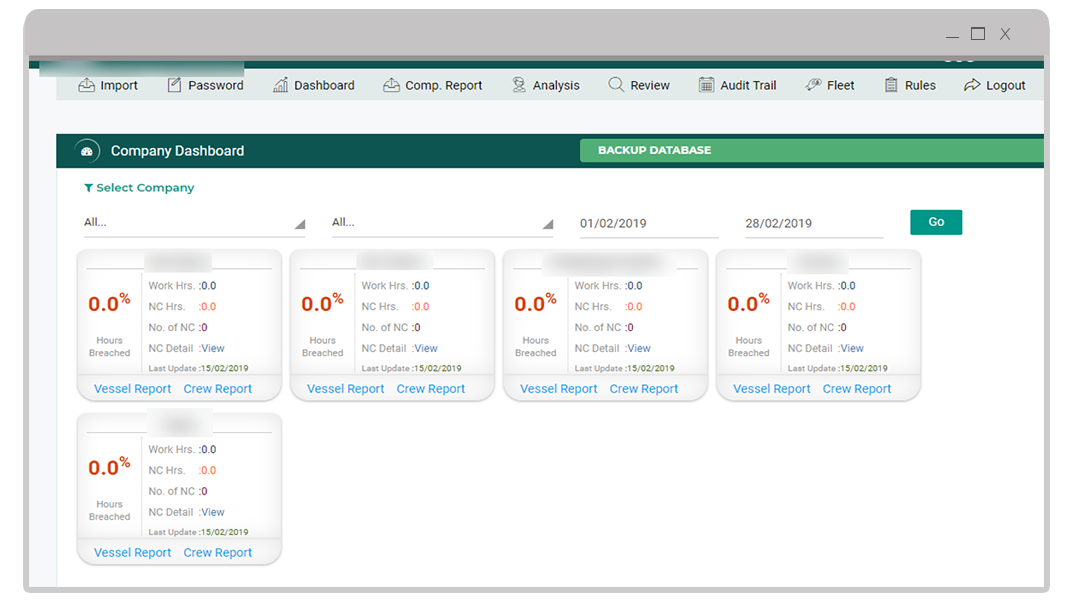 BENEFITS
Demonstrable Compliance of regulations onboard the ship.
Remove Manual process and Minimizes data entry time.
Ensures authenticity and correctness of the records.
Analysis of violations enabling improvement potentials.
Availability of records onshore.